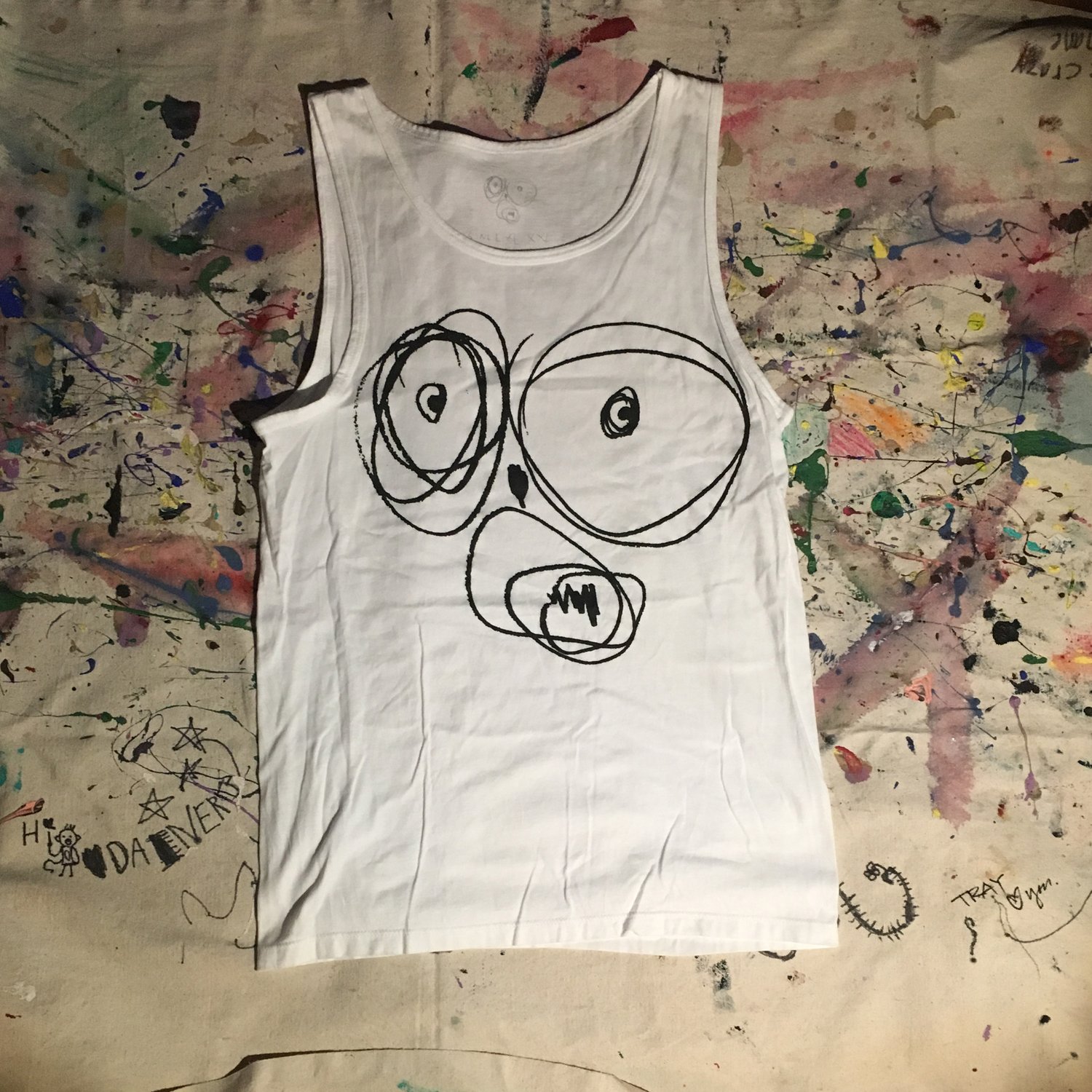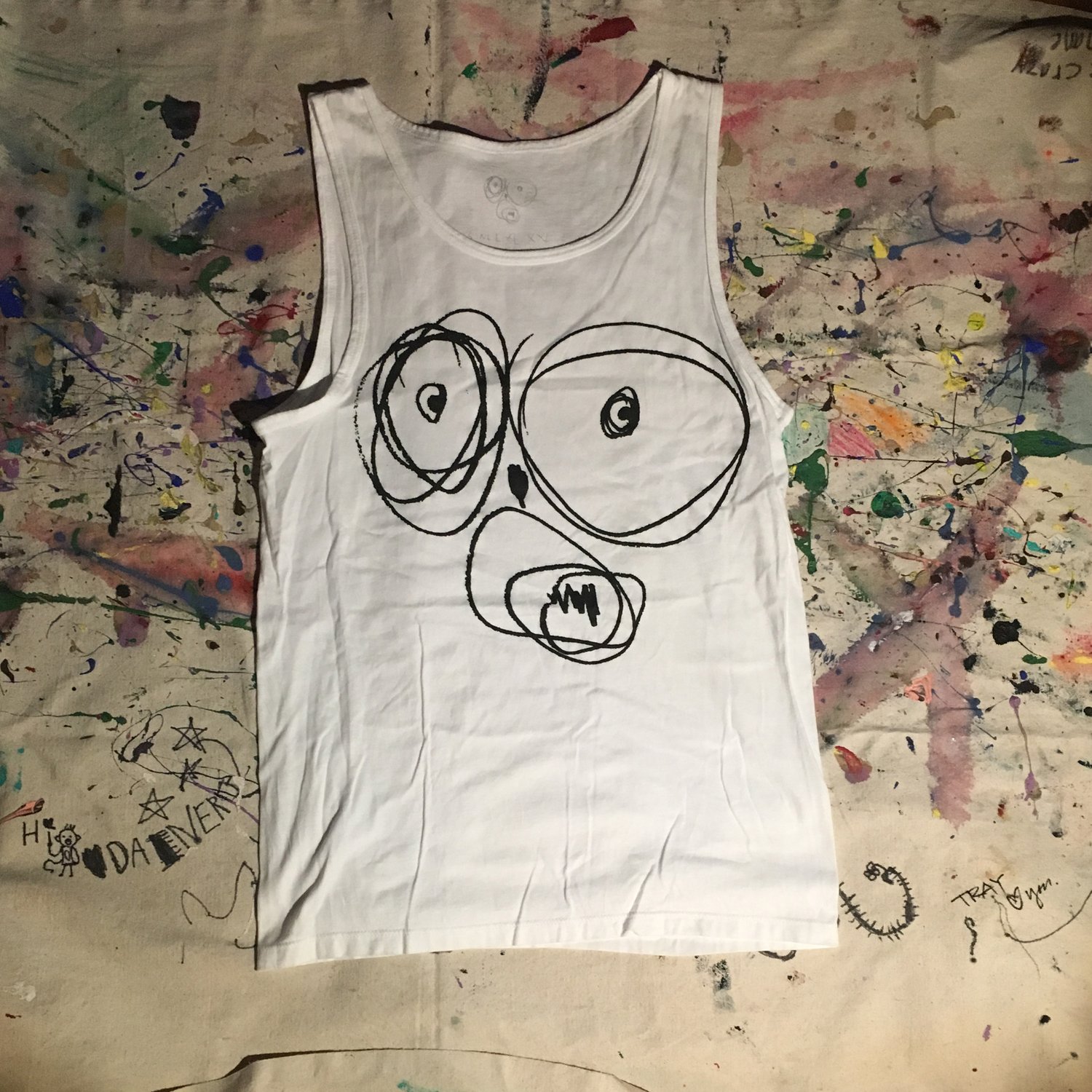 OGSF [White Tanktop]
$20.00 CAD / On Sale
The face of Leeloodles. An image that has been a family favourite since it was drawn. Leeloo scribbled this face onto a green sheet of construction paper with red crayon at the tender age of 2.5 years old. She drew many of these faces around the home, across the walls and anything really. This particular face stuck with the family and the original image now hangs proudly in her bedroom. You can see Mommager & Dadvertiser sporting it permanently on their arms.
This tanktop is available in black with white OG Scribble Face or white with black OG Scribble Face .
Please note that colour may vary slightly, due to screen lighting, brightness, etc.
Leeloodles © all rights reserved.
Please do not redistribute or resell without permission.